Admitted Student Resources
Congratulations on being accepted into the Isenberg School of Management! We are thrilled that you may be joining us at Isenberg! At UMass Amherst our expertly-delivered, top-ranked, affordable business education — with an emphasis on experiential learning opportunities — makes us a true destination of choice. You have a lot to consider, and we're here to help as you make this important decision.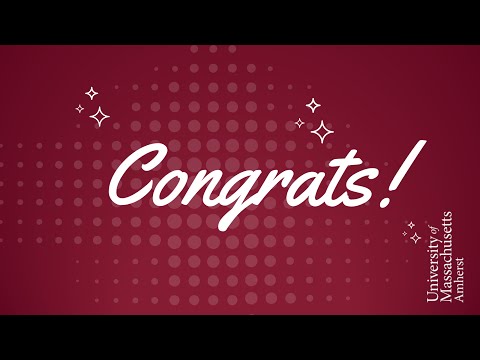 Welcome to Isenberg
Visit the resources on this page and please reach out to our Undergraduate Programs Office with any questions.
Confirm your spot at UMass Amherst by making your deposit today.
Isenberg Living and Learning Opportunities
Isenberg Fellows Residential Academic Program
Isenberg Honors Residential Academic Program
Talk to a Current Student
Our group of student ambassadors are excited to speak with you and answer any questions you have about student life at Isenberg and UMass Amherst.
There are plenty of ways for you to help finance your college education. You can apply for scholarships, grants, loans, and work-study, or you may reach beyond UMass Amherst and get a part-time job in town.
Track your orientation & transition progress.
Help keep your student on track.
Tour the Isenberg School
Tour the Isenberg School
Spirit of Isenberg Video
Isenberg hopes to inspire the future generations of students, and evoke a deep sense of pride from those who have attended and teach here. Driving the driven leads to amazing things.
Spirit of Isenberg Video